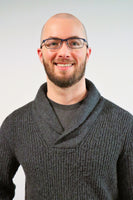 Health & Wellness Coaching
With over 15 years experience in healthcare and 4 years working in a sub-acute rehab facility, I stack the odds in your favor of making meaningful lifestyle changes to support your hospital to home transition or your weight loss, muscle building, relationship enhancing goals.
Transformational health and wellness coaching is heart centered and holistic. Addressing key factors in your lifestyle and environment, we will co-create your action steps and systems that support your goals towards improving your health, life, and relationships.
Hospital to Home Program
Transitioning from the hospital to home should be a joyous and smooth transition. Often times it can be a scary thought to be leaving the safety of a full medical team that closely monitored your health. If we had a family member discharging the hospital, this is the program we would want them to enroll in to ensure their success transitioning home from the hospital.
What if you could take one of the nurses home with you?
Hiring your Nurse Coach does exactly that. We will work with you to bring the medical recommendations into your daily life to improve your odds of success. Taking an in depth look into your home environment, food and diet, physical restrictions and giving sound advice on routines and habits that work to support your health goals.
Not only do we look at your physical health, but we will also help your mindset towards improving your health.
Through motivational interviewing, we make sure your mindset is optimized for growth and success.
Go home and stay there! Because nobody likes to be in the hospital any more than they absolutely need to!
Coaching is for real people, with real problems, who want real results.
Reach out for a free consultation today, the only thing you have to lose, is your health.
TESTIMONIALS
Before
working with Tyler, my depression and anxiety had hit an all-time high. I was
stuck in a spiral of negative self-talk with seemingly no way out. Tyler helped
me shift my lifestyle and my mindset and helped me get and stay on track with
daily tools and resources that have become invaluable to me. My attitude and
energy level have both been positively affected, and I can honestly say I've
never been healthier and more willing to make changes in my life.

Ashley, 32
"When
I started working with Tyler, I was completely overwhelmed by my daily schedule
and all I was trying to accomplish. I was struggling to manage my anxiety and
stress. Tyler provided a calm, soothing presence, and a space where we could
have deep conversation. He challenged me at times through powerful questions
and reassured me at other times. He was a great source of accountability. After
working with him, I feel I can identify my goals and work towards them with
confidence. I've been better able to plan and organize my life.

Jen, 38
In August we had our first session. I had recently had some blood work done at my doctor's office earlier that month. Everything was normal except my ALT (163H) and AST (64H)[Liver enzymes]. Today (Dec. 27th) I did a re-check of my blood work and had shocking results...(ALT 68) (AST 37)! I'm very thankful for your help and encouragement to get me started on a healthy path.

Lindsie, 31
Brought to you by nurses
We are husband and wife nurses, working At the Bedside. Our mission is to foster health education, through a variety of media, to improve the quality of life for as many people as possible.
Our first book, "Understanding Code Status: Powerful and Practical Guidance for Difficult Decisions," is available for immediate shipping. The value this guide will bring cannot be understated as this is an aspect of your healthcare that can impact your life so greatly. The knowledge shared within this guide is carefully researched with clinically backed information for accurate education that everyone can understand.
Anyone who finds themselves in the hospital should read this guide. Don't wait until something critical happens to you, or your loved one, to learn this valuable information.
We thank you for your support in making our dreams of improving health and wellness on such a broad level come true!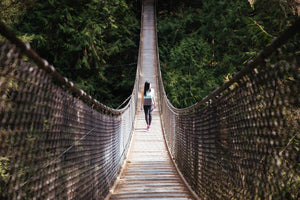 Health & Wellness Coaching
Bridge the gap from where you are, to where you want to be. Now accepting new clients that are highly motivated and interested in seeing what our Transformative Health and Wellness Coaching can do for you!
Learn More About Coaching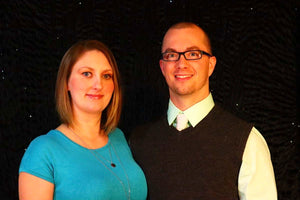 Knowledge is Power
Stay informed on what matters to you and your healthcare. Simple and accurate information will give you peace of mind in stressful times.
Health Blog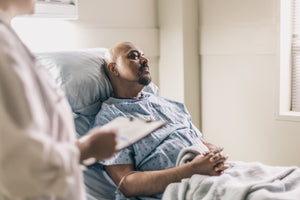 Education for Difficult Decisions
Clarity can calm the nerves and bring comfort in knowing you have made the choices that best fit your situation. Understanding the healthcare system takes the professionals years of intense study, here is a simpler way to understand what choices you have.
Understanding Code Status
Our Story
Our Health Mission
My purpose is to elevate my clients to achieve optimal health in their mind, body, & spirit to break free of the shackles of disease & self-doubt that stop them from truly living their lives to the fullest!
Experience and Professionalism
With years of experience, our medical team will give you the information necessary to make educated decisions regarding your healthcare. We understand the importance of educating you on the available choices for your healthcare needs. 
Nurses Who Care
As seasoned nurses with years of experience, we have identified a need to bridge the gap between healthcare professionals and their patients. We offer high quality information, that we would give our own family members, to streamline your decision making and inform you on all available options and resources to assist in your healthcare.
Featured collection
Understanding Code Status

Mug 11oz